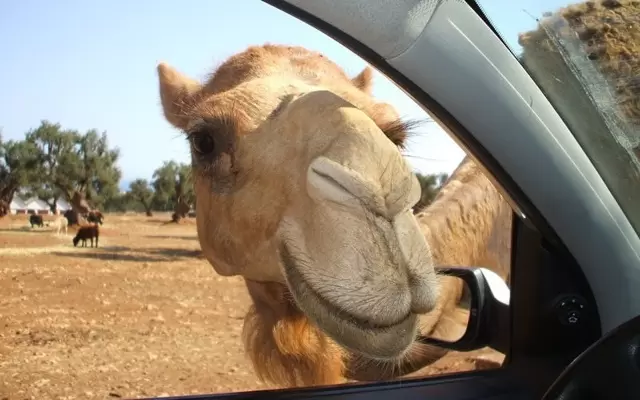 Zoosafari
The Zoosafari of Fasano and Fasanolandia is a tourist complex that includes a zoological garden and an amusement park located in Fasano, in the province of Brindisi.
The area covers thirty hectares and is home to around 3,000 animals of 200 different species, which can be observed along a car route (zoo safari). Particularly interesting are the groups of giraffes, zebras, lions and Tibetan bears, as well as the only polar bears in Italy.
Where is Zoo Safari located?
Per chi viene da nord Autostrada A14 (Adriatica), per chi viene da Napoli Autostrada A16, uscire al casello Bari Nord e percorrere la SS 16 in direzione sud fino a Fasano.
Per chi viene da sud (Lecce-Brindisi), percorrere la SS 379 in direzione nord fino a Fasano.
Per chi viene dalla Calabria o dalla Sicilia, seguire la SS 106 (Jonica) in direzione Taranto procedendo per Martina Franca, Locorotondo e Fasano.

What to see at Zoo Safari?
The Fasanolandia zoo-safari in Fasano (BR) is the first zoo wildlife park in Italy and one of the largest in Europe for the number of species present. In fact, it hosts about 3000 specimens of 200 different species, in an area with Mediterranean scrub covering about 140 hectares (1,400,000 square meters). Particularly interesting are the groups of giraffes, zebras, lions and Tibetan bears, as well as the only polar bears in Italy which, among other things, reproduce regularly.
The Fasano Zoosafari, embodying the modern vocation of the Zoological Gardens, plays a leading role in the conservation of endangered species.
What to eat at Zoo Safari? Where to eat at Zoo Safari?
Vuoi assaggiare i piatti tipici della cucina di Zoo Safari? prenota ora il tuo tavolo!
What to do in Zoo Safari?
Incontrare una tigre che riposa all'ombra di un ulivo, imbattersi in un gruppetto di zebre che si gode il sole, ascoltare il ruggito potente del leone, incrociare gli occhi dolci della giraffa e stupirsi della presenza imponente dell'elefante, del bufalo e del rinoceronte…nel cuore della Puglia. No, non è un sogno ma la fotografia di una giornata speciale e indimenticabile da trascorrere allo Zoo, immersi nella natura e circondati dalla meraviglia del mondo animale, in piena libertà.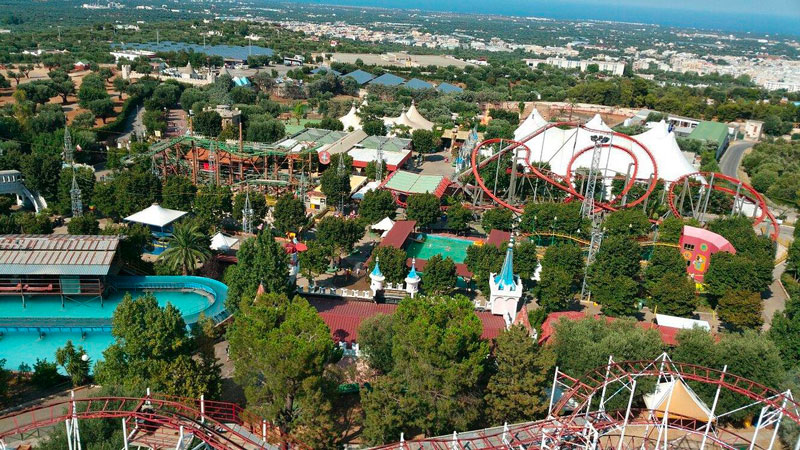 At the end of the journey by car, the visit across the continents of the Earth continues in the pedestrian area. Here, in a setting embellished with lots of greenery, close and extraordinary encounters with the protagonists of the animal kingdom continue. And, as if by magic, you find yourself immersed in the fascinating world of primates: from the beloved gorilla Riù, to the very active chimpanzees, to the agile lemurs. And then again the white alpacas, wild dogs and various large birds.
The experience continues aboard a panoramic monorail that leads to a suggestive area dominated by a small waterfall and a small lake dotted with islets with very special inhabitants: the Lake of the Great Mammals. Here the visitor can get lost in the observation of seals, hippos, gibbons, but also brown bears and polar bears. To complete it all with a visit to the Monkey Village: an unforgettable experience !.
In the Tropical Room begins a path entirely dedicated to reptiles, fish and various invertebrates. In this tensile structure of about 700 square meters, in suitably air-conditioned display cases, it is possible to get to know all kinds of snakes, poisonous and not (boas, pythons, rattlesnakes, vipers), both freshwater and terricolous turtles, saurians, iguanas, monitor lizards, skinks, geckos, chameleons, alligators, tropical fish and even giant spiders, scorpions, butterflies …
The Madagascar Room is a laboratory designed to offer school-age children scientific, sensory, tactile and interactive experiences with biological finds such as bone remains, reptile packs, deer antlers and in vitro material. In the room you can also admire rare living specimens of Lemurs and other species typical of Malagasy fauna, immersed in an extremely natural and suggestive environment.
The historic structure that has hosted various dolphins over the years, has taken on the role of Sea Lion Aquarium for some years. Here, the trainers, during the dedicated educational sessions, take the visitor, adult or child by the hand, to accompany him on a fantastic journey to discover the biology and ethology of sea lions, sea lions and penguins. A formative and exciting experience
Scegli la tua dimora! per dormire vicino allo Zoo Safariin B&B con piscina.
The Story of Zoo Safari:
In the 1970s, the Pedali farm, based in a farm in Fasano, decided to open a farmhouse with a zoo attached to it to attract customers. The park was opened on July 25, 1973, with the part dedicated to the zoo. In the following years the adjacent amusement park was also opened, initially called Fantasilandia, and later renamed Fasanolandia.
Visita il nostro B&B a Zoo Safari dove alloggiare per poterla visitare.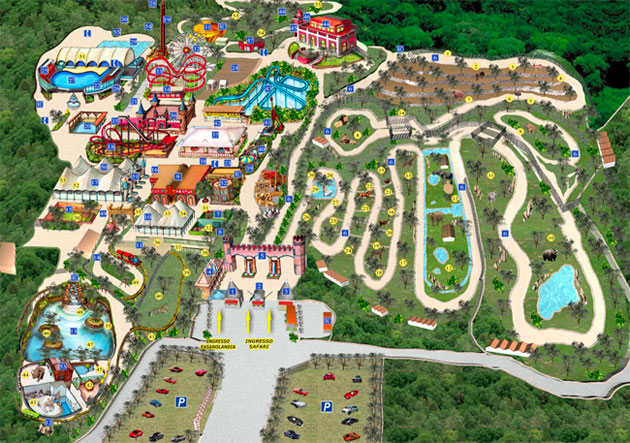 Where to sleep in Zoo Safari?
Vuoi visitare Zoo Safari e risparmiare sul prezzo del B&B? Verifica le nostre disponibilità e chiedici uno sconto!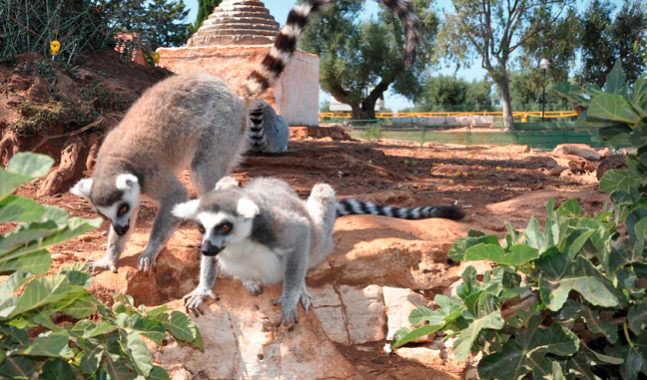 Why visit Zoo Safari?
The Safari is the most "wild" part of the park, which the visitor discovers through a path that winds along about 6 kilometers among the olive trees and the centuries-old carob trees of the Mediterranean scrub. An itinerary that reserves interesting surprises: from the animals of the savannah such as tigers, zebras, giraffes, elephants or lions to the typical species of other ecosystems such as deer, camels, collared bears, flamingos … All free and so close, what a unique emotion!
Visit our Bed & Breakfast in Zoo Safari where to stay in order to visit it.