The restaurant of the Masseria Alberotanza is exclusive!
by reservation only and at the service of B&B guests
Expressing the culture of our territory and its balance through cooking
is the philosophy that distinguishes our idea of catering
---
Our food and wine proposals and hospitality in the Masseria are the most authentic expression of love for the land and for conviviality.
---
Dishes inspired by the life and history of Puglia, by the harmony and beauty of a timeless landscape that translate into a sensory experience of unique and unmistakable flavors, aromas and aromas.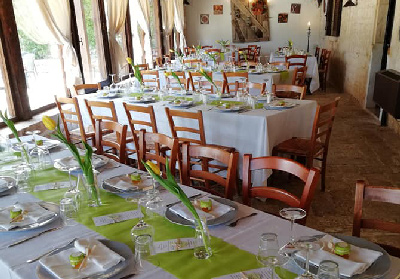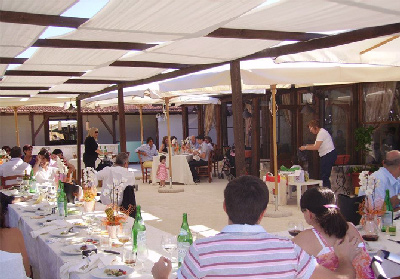 Ancient recipes, made from family manuals and wisely interpreted by the Chef who, in his long professional career, has been able to blend ingredients and typical dishes with the contemporary without ever betraying tradition.

A varied menu that changes with the seasons
Always fresh local raw materials, where possible at km 0, which ensure not only the quality and unmistakable taste, but which safeguard the environment and biodiversity.
The wine list is also inspired by the same principle, which favors local, organic and natural wines that enhance the flavors of typical Apulian dishes.
---
"Whoever gets off to a good start is half the battle" …
For Masseria Alberotanza, starting the day well is essential; Energy, good humor, happiness predispose us positively towards others, helping us to face the day with determination and enthusiasm, which is why breakfast is a fundamental meal with us.
International breakfast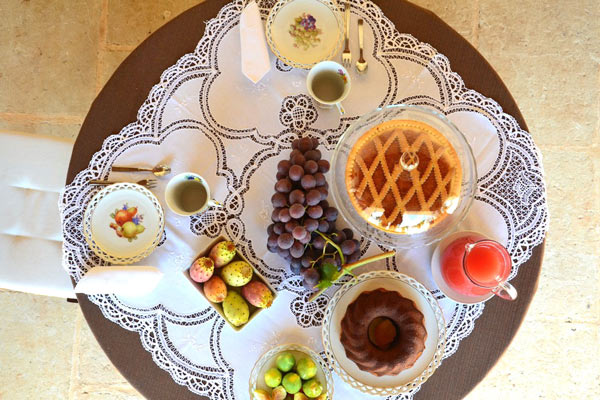 The first step towards a sprint start
it is certainly an excellent breakfast: healthy, rich, nutritious, it is the first meal of the day and, as such, the most important.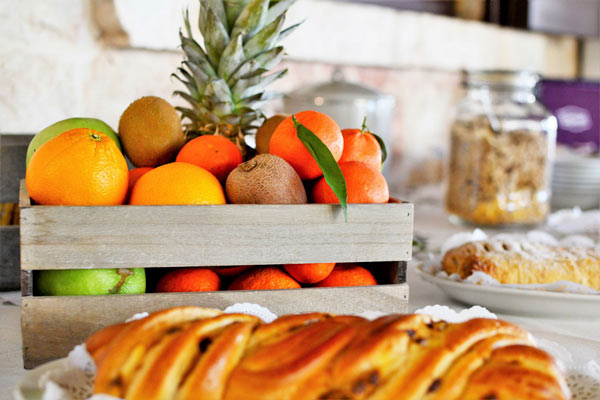 At our B&B
you will also have the opportunity to be pampered with breakfast served in the dedicated room or in the garden during the summer, letting yourself be pampered by the Mediterranean scents.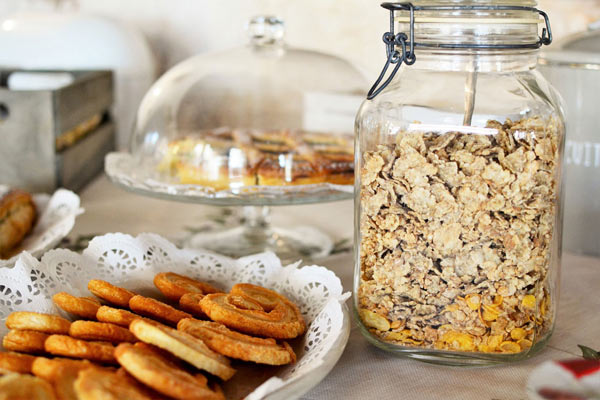 Fresh fruit in addition to the international breakfast
Typical Apulian specialties according to the season, all of the highest quality and from local productions.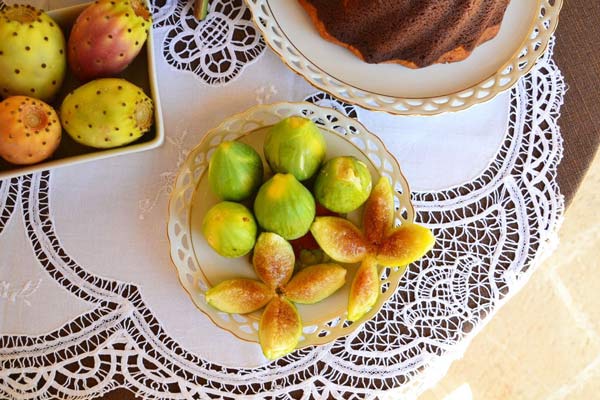 The breakfast includes
a vast buffet full of delicacies and delicacies, from sweets to fresh savory products, or, for those who wish, a continental breakfast.
For your receptions
Masseria Alberotanza is not just a place of good food and relaxation …
---
It is also a meeting place where you can experience important moments and organize your events
Lunches, dinners and services for companies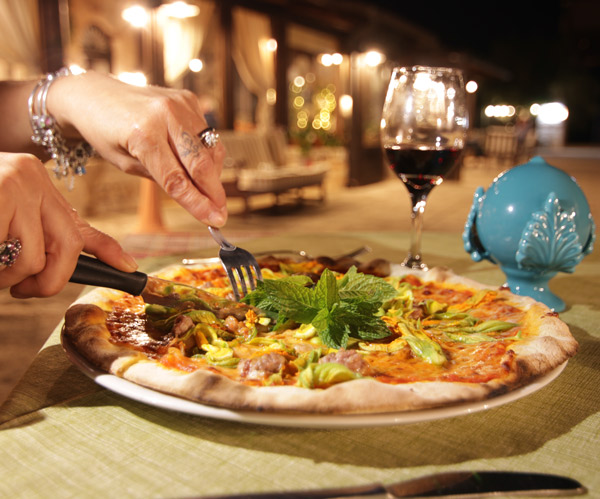 Lunches
Masseria Alberotanza offers its guests simple and refined dishes, unique and refined in line with the tradition of Mediterranean cuisine. A careful selection of products and an accurate enhancement of the ingredients and typical dishes of the area that are based on raw materials of the highest quality, respecting the seasonality and the typicality of the ingredients. From appetizers to desserts, passing through first courses with a unique and inimitable taste and traditional second courses, our kitchen is always open to new experiments that combine with the taste of tradition.
Attention to detail and care for guests allow us to offer personalized menus and tasty alternatives in line with the personality of traditional cuisine and with the specific needs of the customer for those who have special dietary needs (Gluten-Free, Vegan or other allergies and intolerances).
Our cuisine adapts exclusively to the seasonality of the products; menus and courses are designed on the basis of the natural availability of ingredients and therefore allow us to guarantee absolute freshness and quality beyond taste. The raw materials are mainly produced on site, according to organic and traditional cultivation procedures.

Whether it's an important anniversary or a simple Sunday lunch, let yourself be inspired and pampered by a farmhouse immersed in the green Conversanese countryside and by the typical dishes of the Apulian tradition.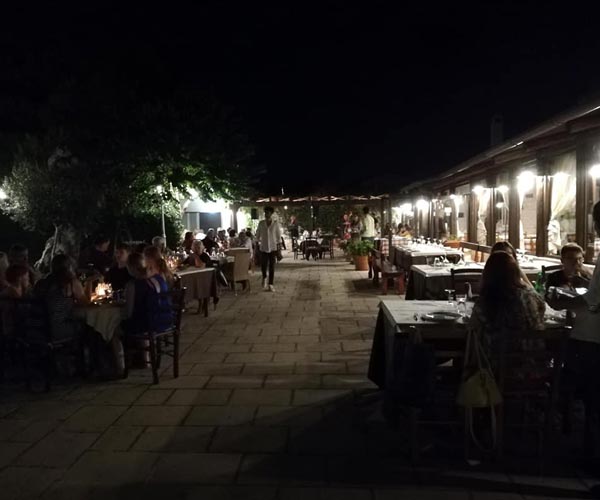 Dinners
Masseria Alberotanza is the ideal destination for romantic dinners or in the company of friends and family, small wedding receptions and ceremonies of all kinds.
Our dishes have ancient roots in the peasant recipes of our ancestors, wisely elaborated in a contemporary key with the aim of satisfying the senses while respecting raw materials and territoriality.
Our restaurant is open upon reservation, for lunch and dinner; we have internal rooms and a large outdoor area with veranda in the hottest periods.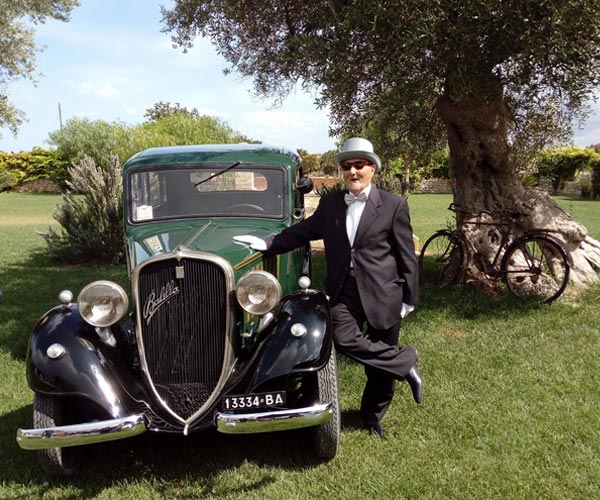 Services for companies and events
Not a simple dinner, but an important opportunity to strengthen the corporate image and pay homage to partners, employees and collaborators in a characteristic Apulian restaurant.
Masseria Alberotanza is the ideal setting for unforgettable events, whether it's a Marriage, of a Baptism, one Communion, a confirmation or a birthday, our staff will be able to interpret your needs, guaranteeing you an excellent result, as well as for any other occasion: graduation parties, conferences, meetings or simple aperitifs we will be happy to fulfill every wish in a location of sure success.
Masseria Alberotanza is a timeless place, a historic residence that lends itself to being the perfect setting for your every particular occasion. The ancient charm of the structure and its gardens, enhanced by tailor-made settings for your event, will give magic to even the smallest details, original views and an evocative setting will make your party a unique and unforgettable experience; we will put our professionalism and our passion to make you happy and satisfy your every desire.
Perfect location also for meetings, presentations, workshops and other events.
---
Work with us, we are always looking for talents
.