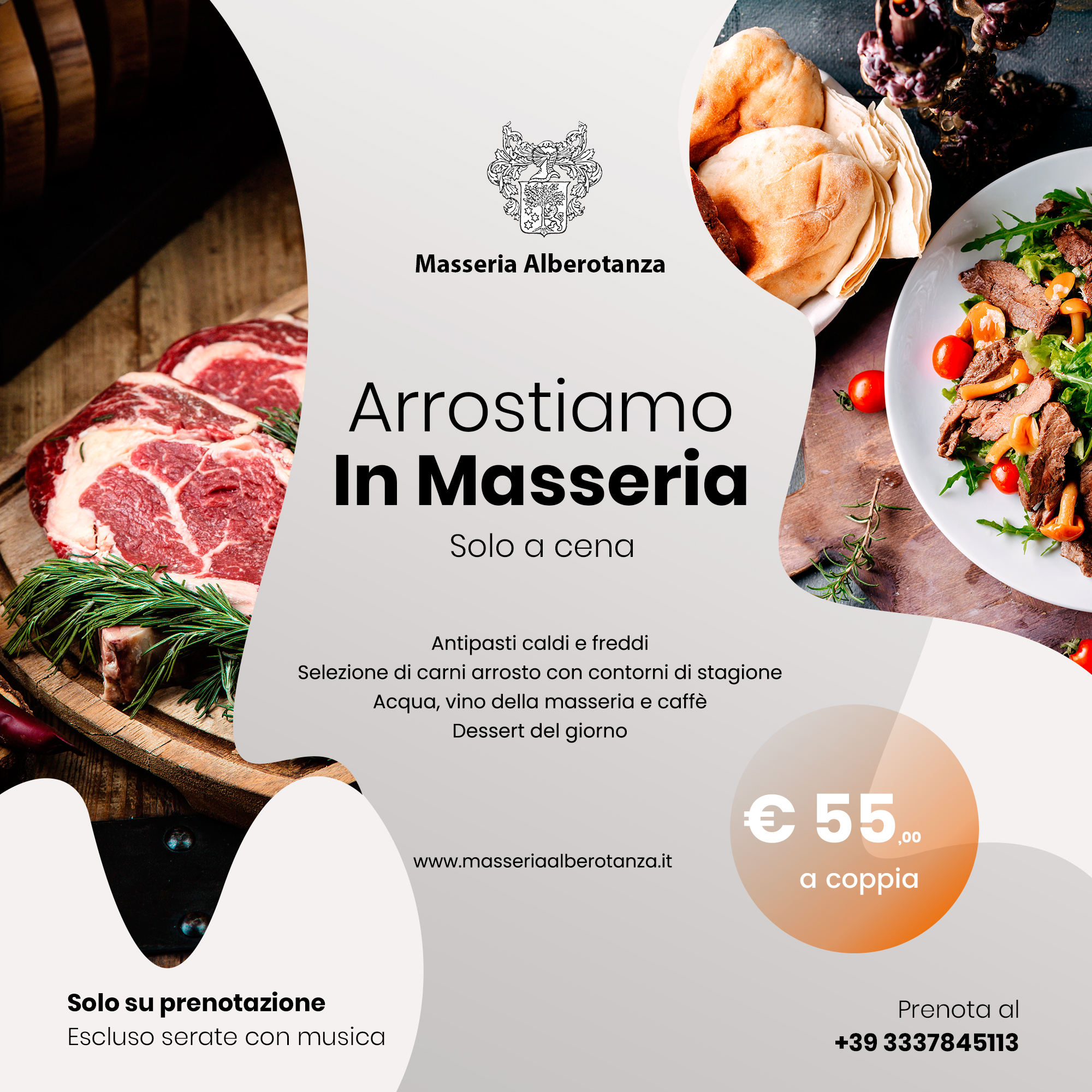 We roast in the Masseria
Welcome to Masseria Alberotanza, where the art of roasting comes to life in an unforgettable culinary experience. Every Thursday to Sunday evening, we invite you to enjoy our exclusive menu for two, dedicated to roast meat lovers.
With hot and cold appetizers, a selection of fine cuts of meat served with seasonal side dishes, water and wine from the farm, and a delicious dessert of the day, all at the price of €55.00 per couple, we guarantee you a culinary experience memorable.
The art of barbecue
At Masseria Alberotanza, we are masters in the art of roasting. Our menu has been created to offer you a selection of high quality meats, perfectly roasted to bring out their flavor and tenderness. Each bite will be a delight for the palate, while the inviting scent of the meat that spreads in the air will make the atmosphere even more captivating.
Appetizers to start
Before diving into the heart of the roast, our hot and cold appetizers will whet your appetite. Taste a variety of culinary delights, from delicious bruschetta to grilled vegetables, from local cheeses to regional specialities. Each appetizer is carefully prepared using fresh, high-quality ingredients to start your gastronomic experience on the right foot.
Seasonal outlines
Accompanying our succulent roast meats, you will find a selection of seasonal side dishes. From fresh vegetables to crispy roasted potatoes, each side dish is designed to enhance flavors and create a perfect balance of flavors on your plate. We are committed to using local and seasonal ingredients, ensuring freshness and quality in every bite.
Booking and information
To enjoy this unique gastronomic experience, reservations are required. Be sure to book your table in advance to guarantee yourself a place on the evenings dedicated to the roast in the masseria. Excluding the evenings with music, you will be able to enjoy the tranquility and the culinary excellence that Masseria Alberotanza has to offer.
The roast in the masseria is an experience that will take you on a one-of-a-kind culinary journey. From the first bites of starters to tender bites of roast beef, every item on the menu has been lovingly curated to offer you an unforgettable evening.
Book your table now, immerse yourself in the enchanting atmosphere of our masseria and get ready to savor an extraordinary gastronomic experience.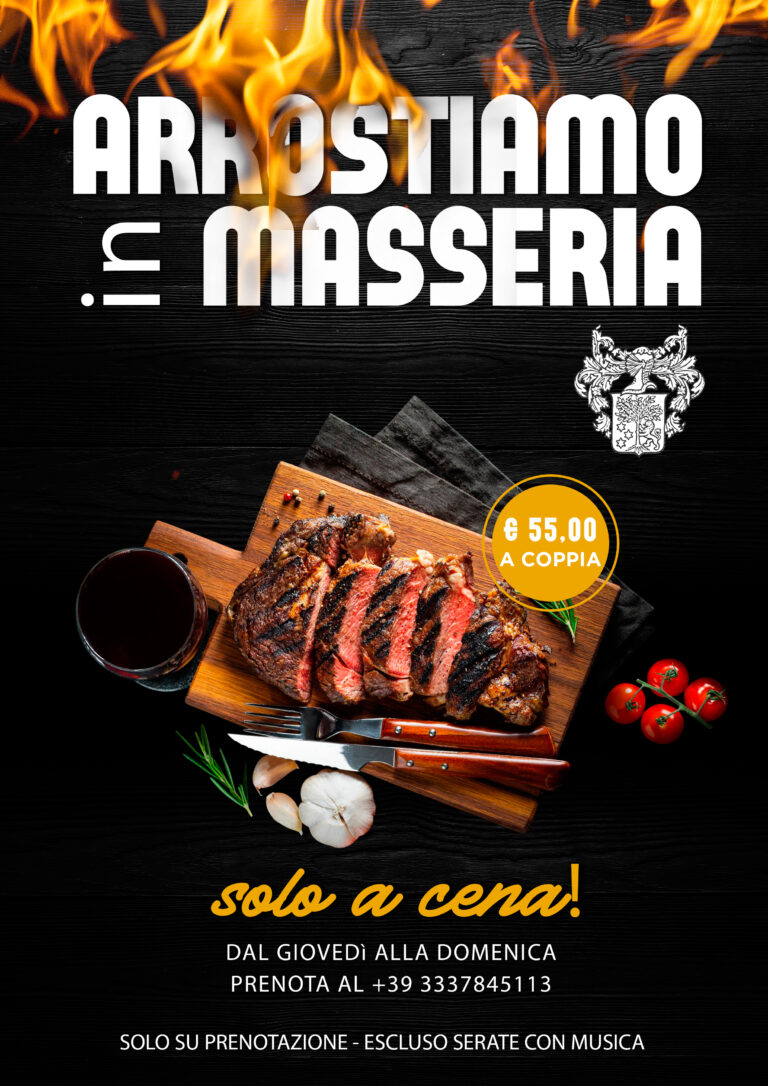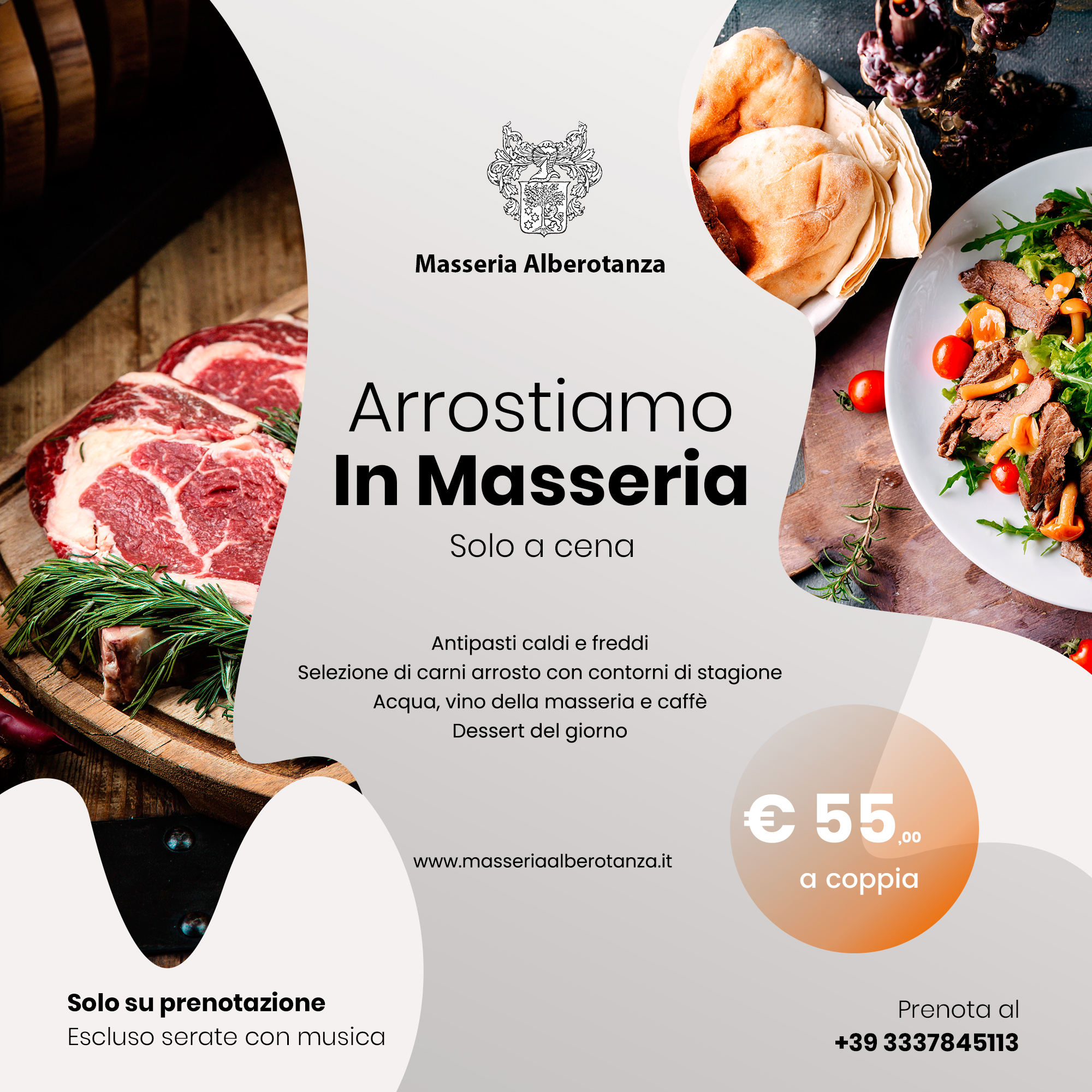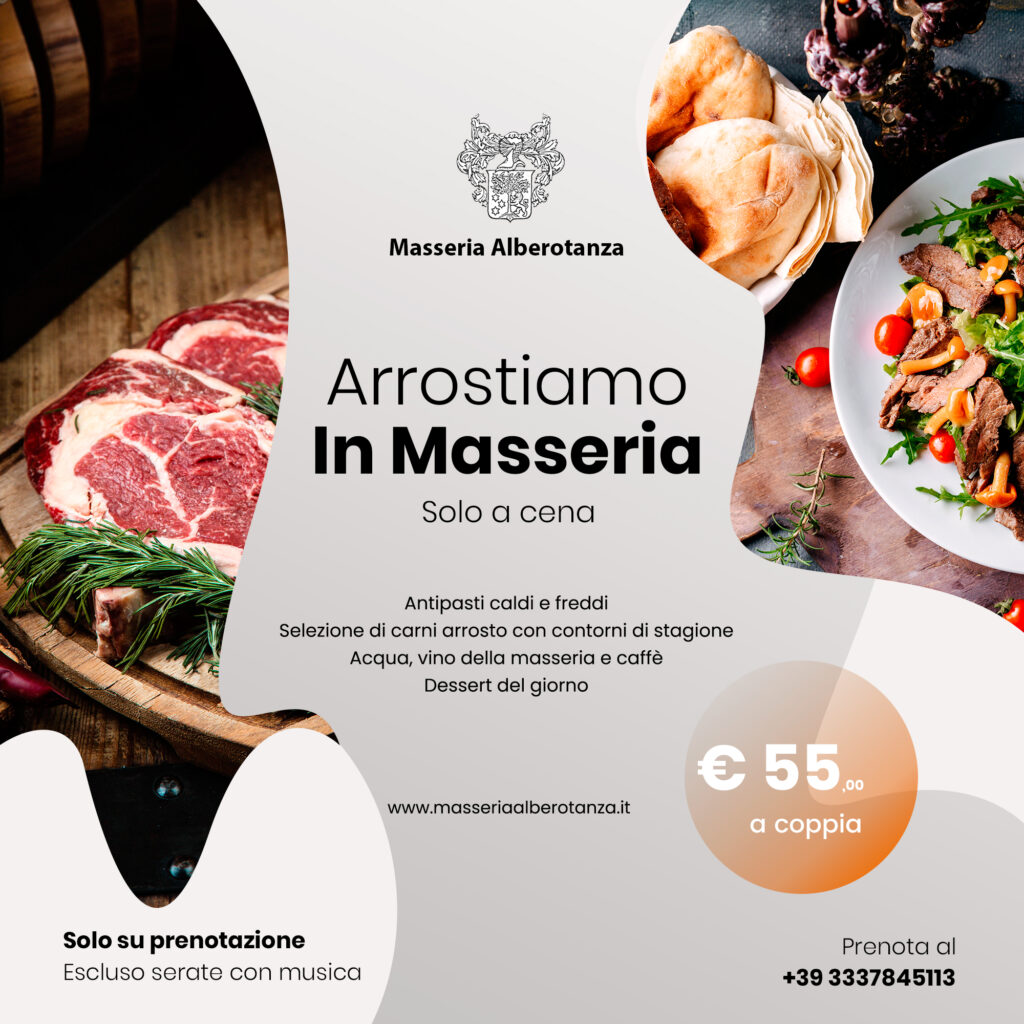 TO BOOK CONTACT US NOW: