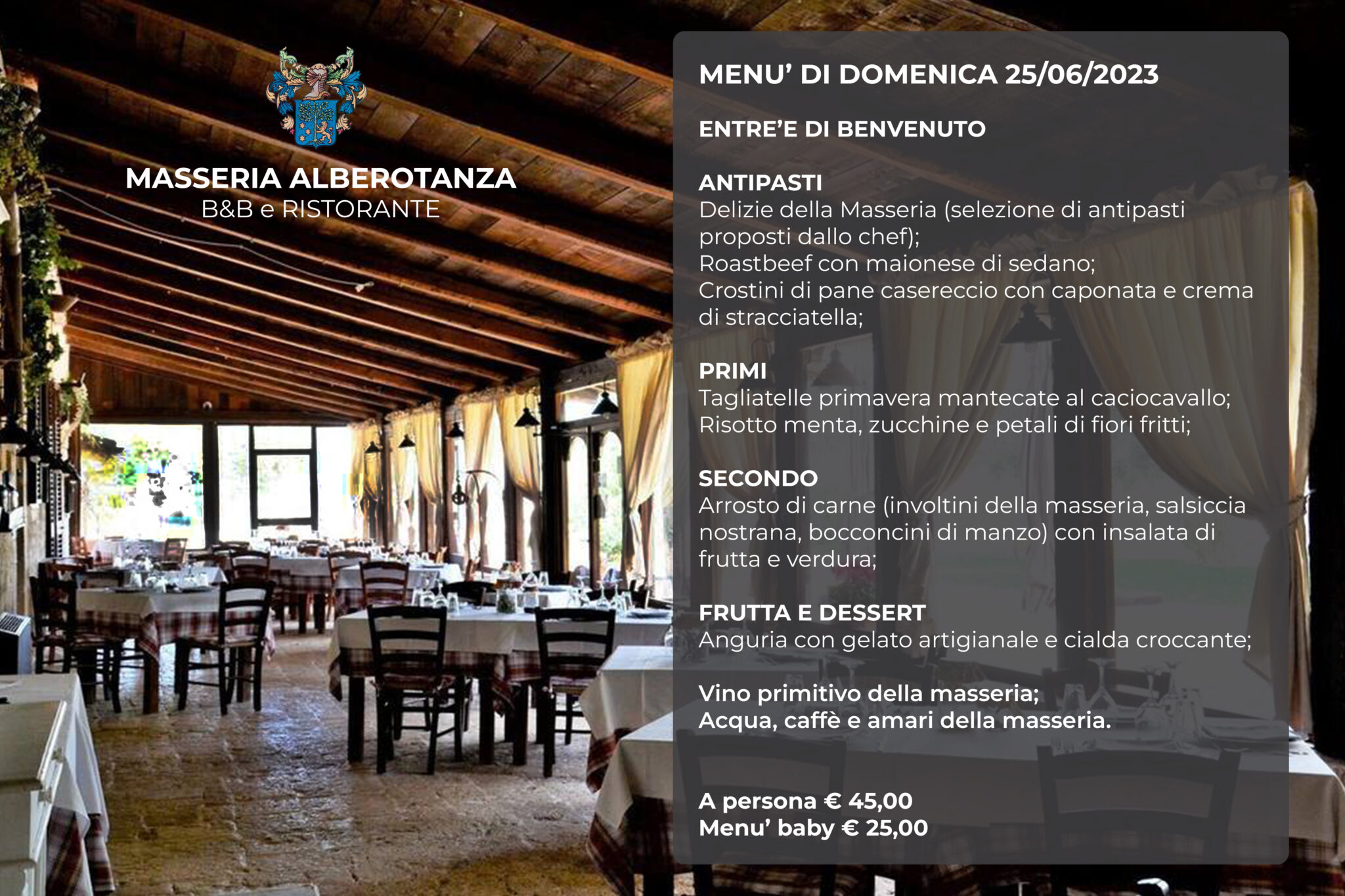 RESTAURANT MENU ON SUNDAY 06/25/2023
An Explosion of Flavors at Masseria Alberotanza
In between'
Welcome from the chef
Delizie della Masseria (selection of appetizers proposed by the chef);
Roast beef with celery mayonnaise;
Croutons of homemade bread with caponata and stracciatella cream;
Spring tagliatelle creamed with caciocavallo;
Risotto with mint, zucchini and fried flower petals;
Second course and side dish
Roast meat (farmhouse rolls, local sausage, beef bites) with fruit and vegetable salad;
Fruits and desserts
Watermelon with homemade ice cream and crunchy wafer;
Drinks
Primitive wine of the farm
Water, coffee and bitters from the farm
Cost
Per person €45.00
Baby menu €25.00
TO BOOK CONTACT US NOW: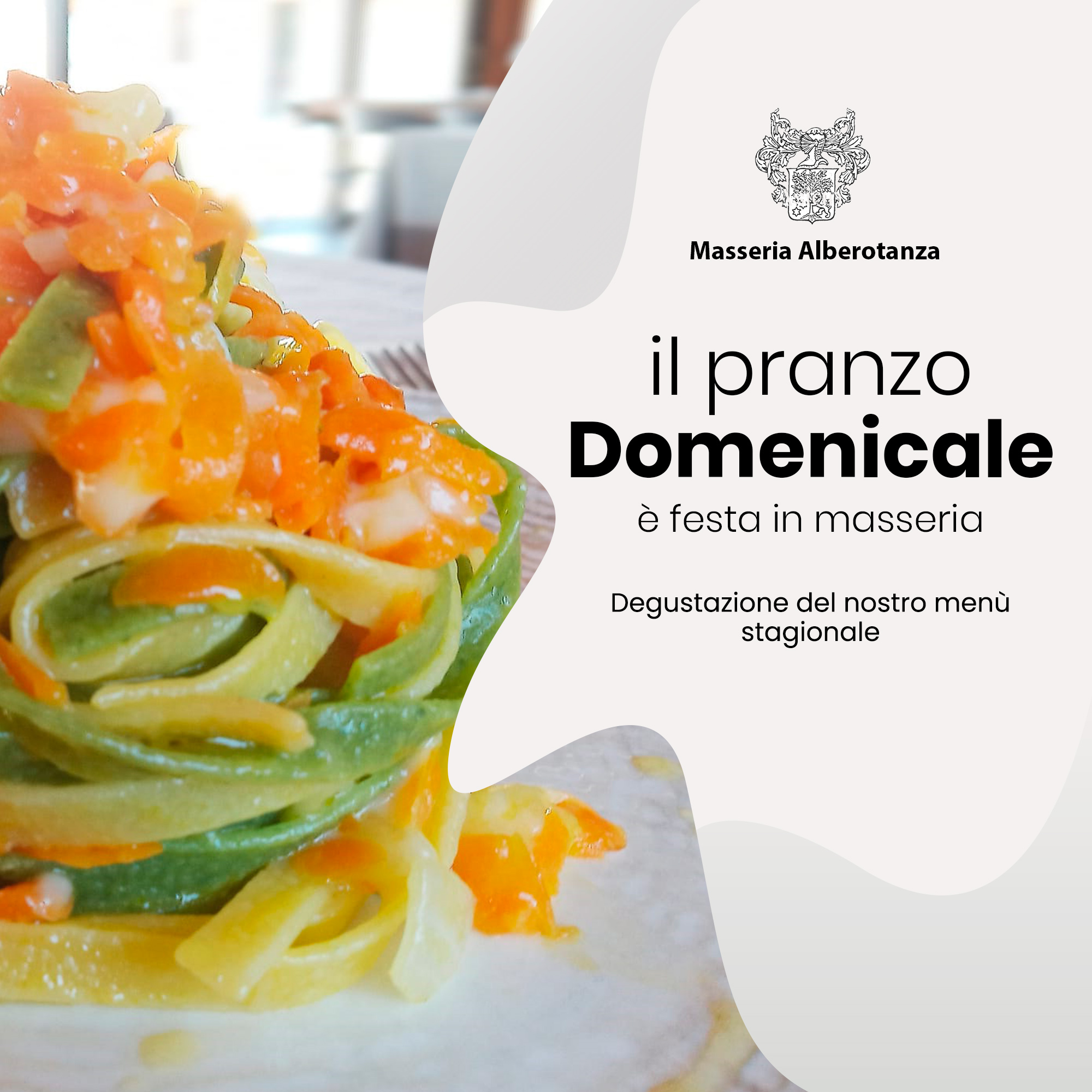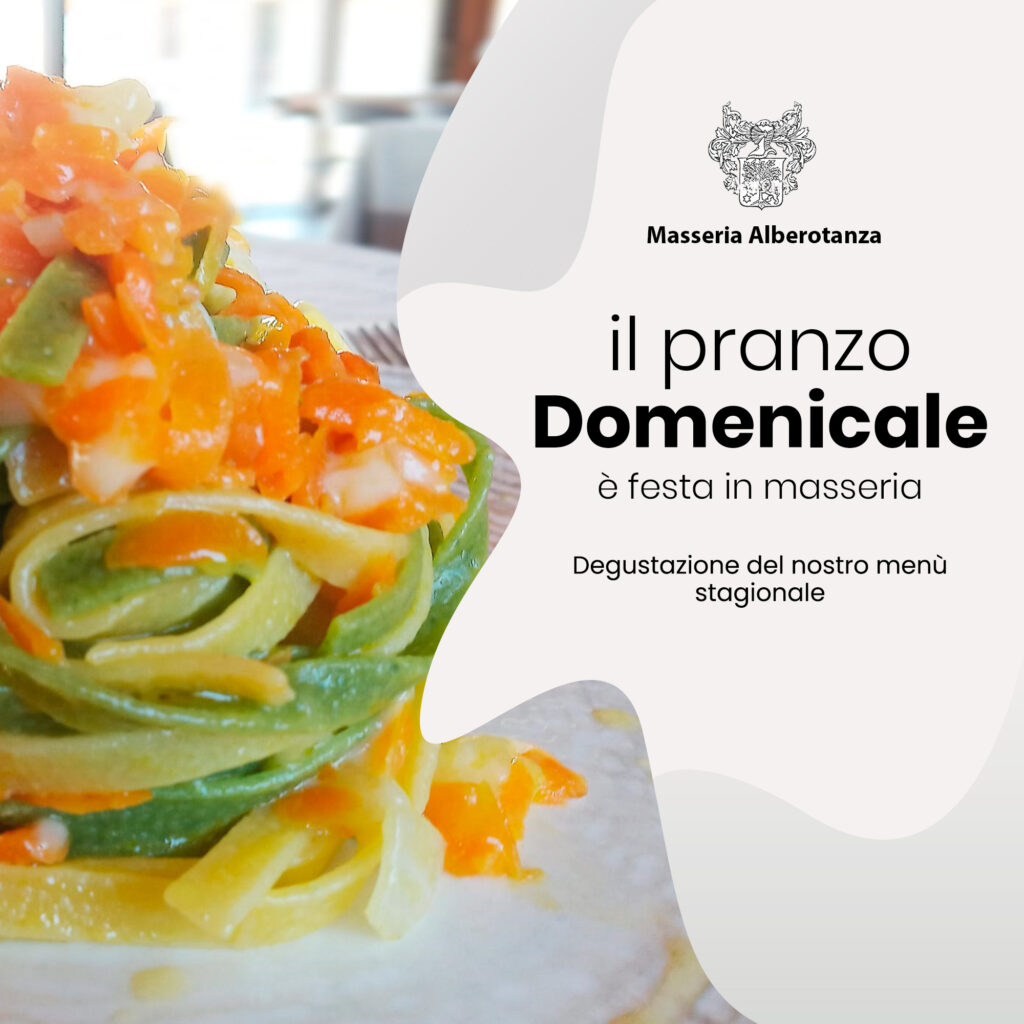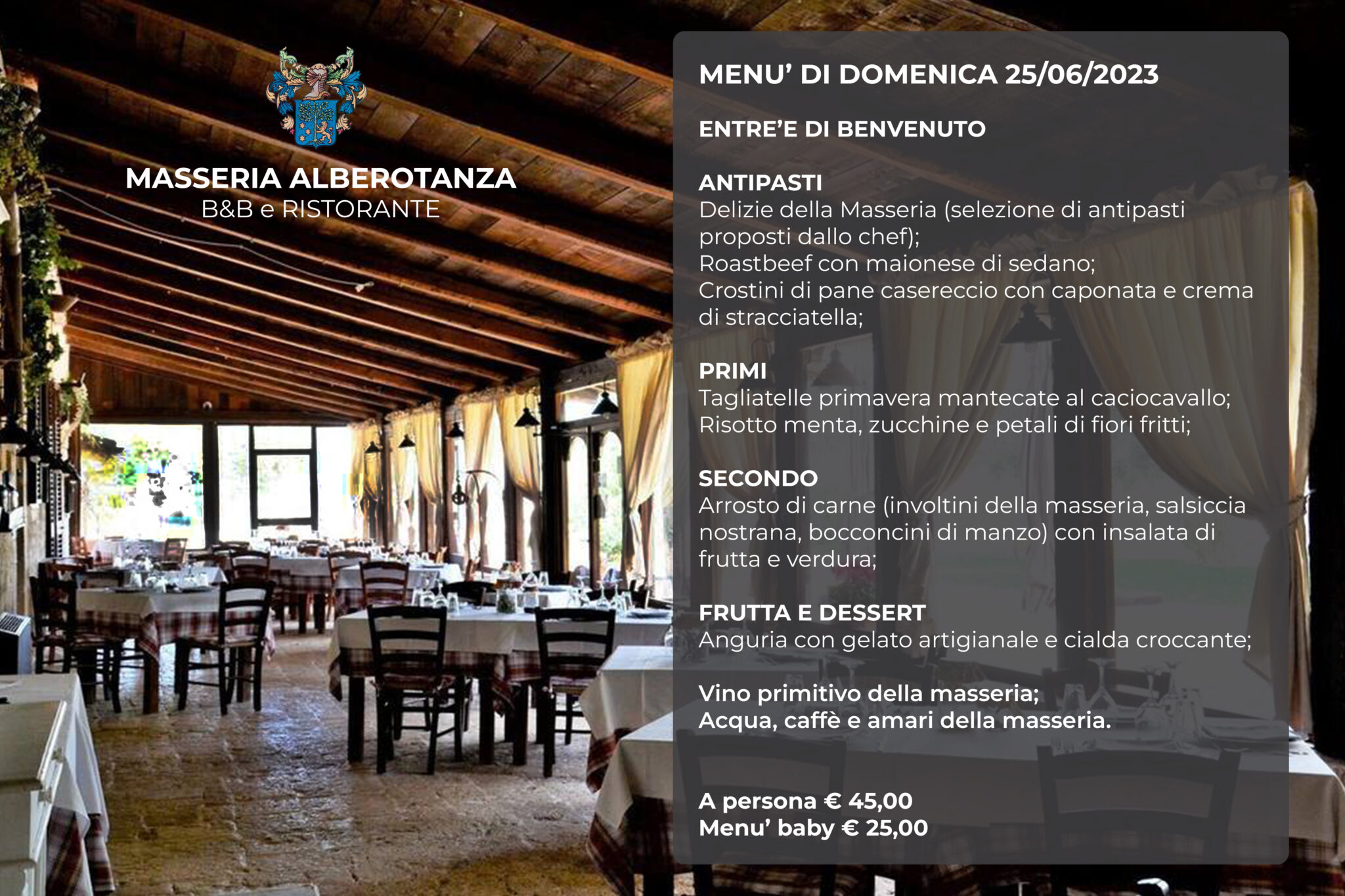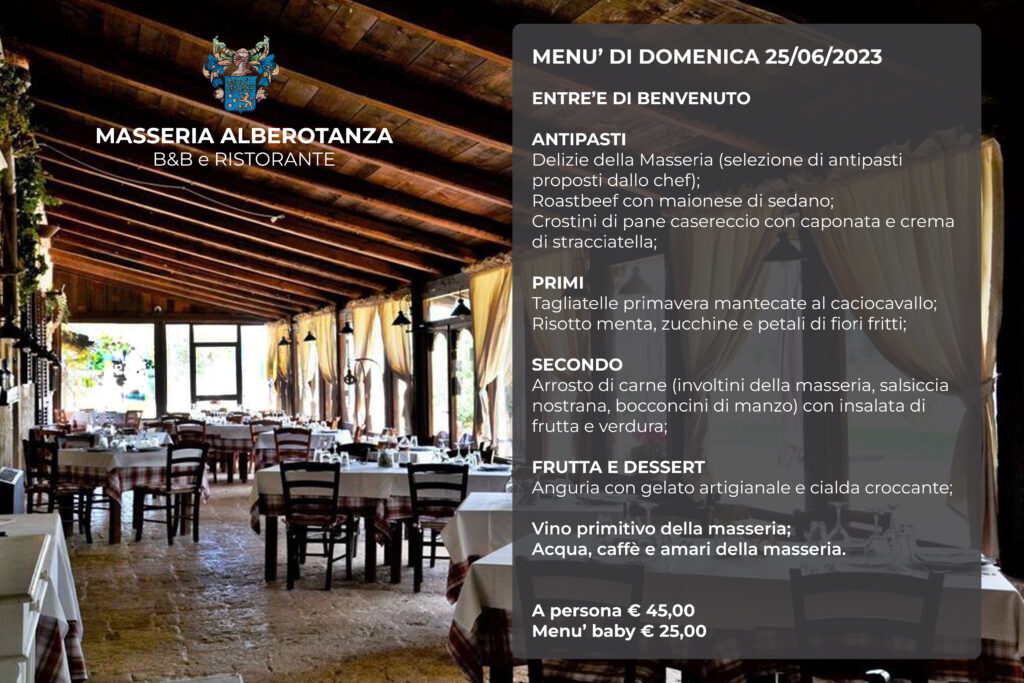 On June 25th 2023, Masseria Alberotanza is pleased to present an extraordinary Sunday menu, which will take you on an unforgettable culinary journey. Whether you want a tasty lunch or a refined dinner, our restaurant will be open around the clock to satisfy your gastronomic desires. Get ready to delight your palate with a selection of delicious dishes, made with fresh, seasonal ingredients, in an enchanting atmosphere immersed in the Apulian countryside.
For those who wish to enjoy a memorable lunch, Masseria Alberotanza has prepared a special menu for Sunday 25th June. Delight your palate with delicious appetizers, followed by an explosion of flavors with creative and refined first courses. Continue your culinary journey with tasty meat or fish dishes, accompanied by fresh, seasonal side dishes. To end on a sweet note, there will be delicious homemade desserts. Choose lunch at Masseria Alberotanza and live an unforgettable gastronomic experience.
To secure a place in our restaurant and enjoy the culinary experience of the Sunday 25 June 2023 menu, we recommend making a reservation. Our staff will be happy to welcome you and guarantee you an impeccable service.
Come and enjoy an extraordinary lunch or dinner on June 25, 2023 at Masseria Alberotanza. Our Sunday menu will offer you a feast for the senses, with refined dishes, high quality ingredients and a unique atmosphere. Book now and get ready to live a gastronomic experience that will leave a lasting impression on you.