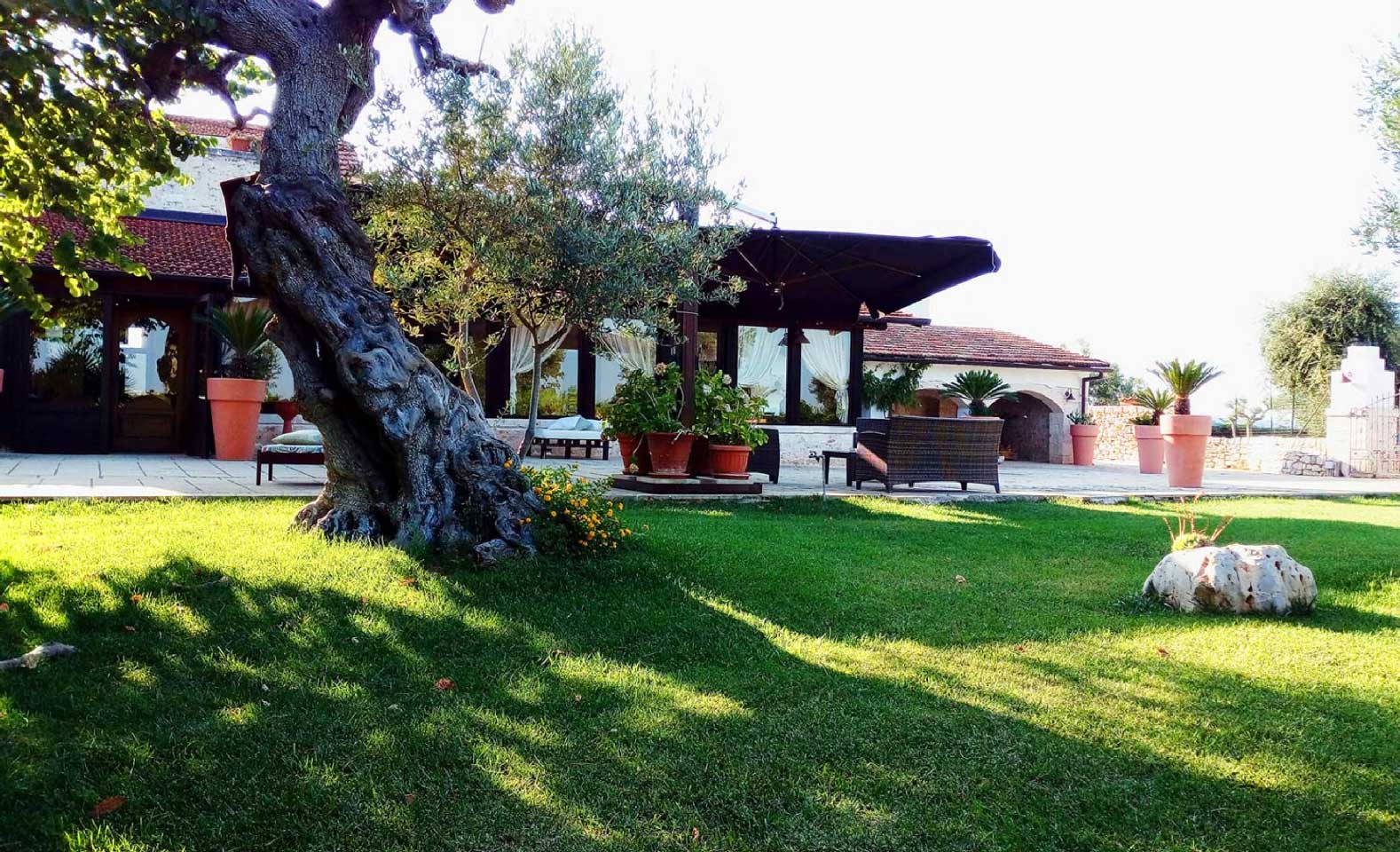 Discover the Authentic Flavors of Masseria Alberotanza
A la Carte Menu 2022/2023 Season:
Welcome to Masseria Alberotanza, where our cuisine tells the story and the authentic flavors of Puglia. We are pleased to present you our 2022/2023 season à la carte menu, which offers a wide selection of dishes prepared with fresh, local and high quality ingredients. Whether you enjoy a light lunch or a fine dinner, our traditional and innovative cuisine will amaze you with every bite.
To live an unforgettable gastronomic experience with our à la carte menu for the 2022/2023 season, we recommend making a reservation. Our welcoming and rustic farmhouse awaits you to let you taste the traditional and innovative dishes of our cuisine. Book your table!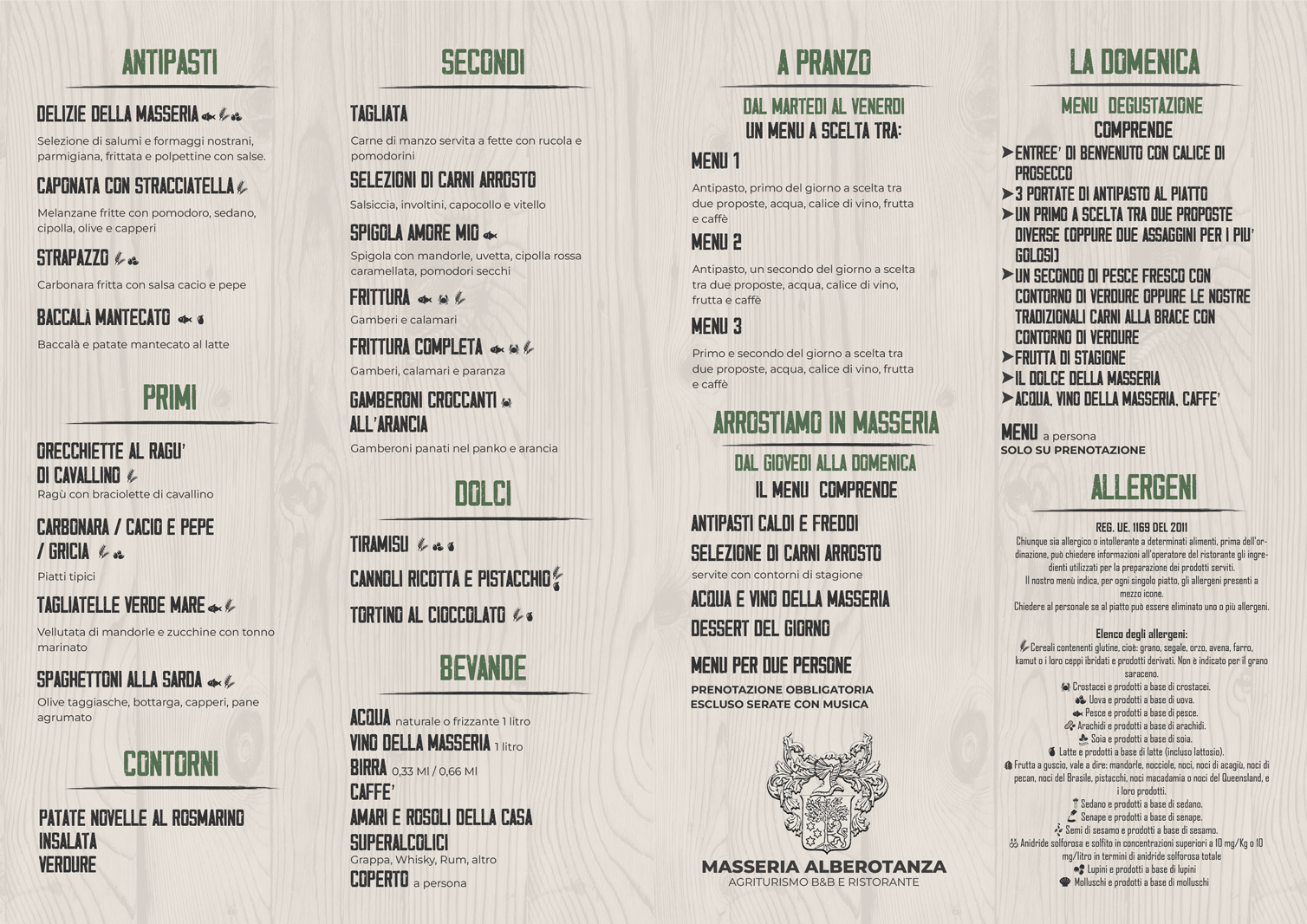 Come and discover the authentic flavors of Puglia in our à la carte menu for the 2022/2023 season at Masseria Alberotanza. We are proud to offer a cuisine that celebrates local and non-local traditions, with a touch of creativity and innovation. Join us for a unique and unforgettable culinary experience that will lead you to discover the authentic tastes and aromas of our land.
English version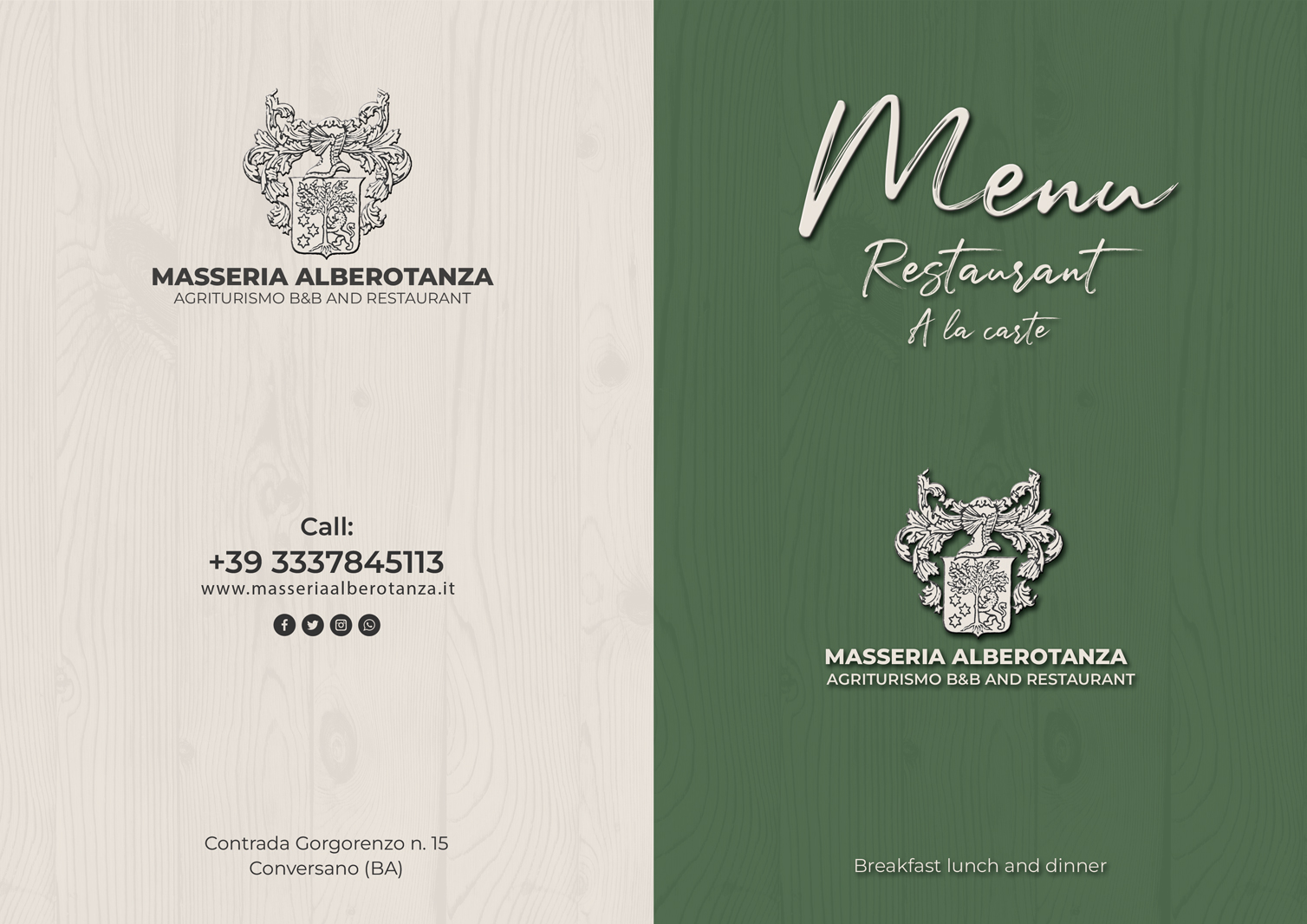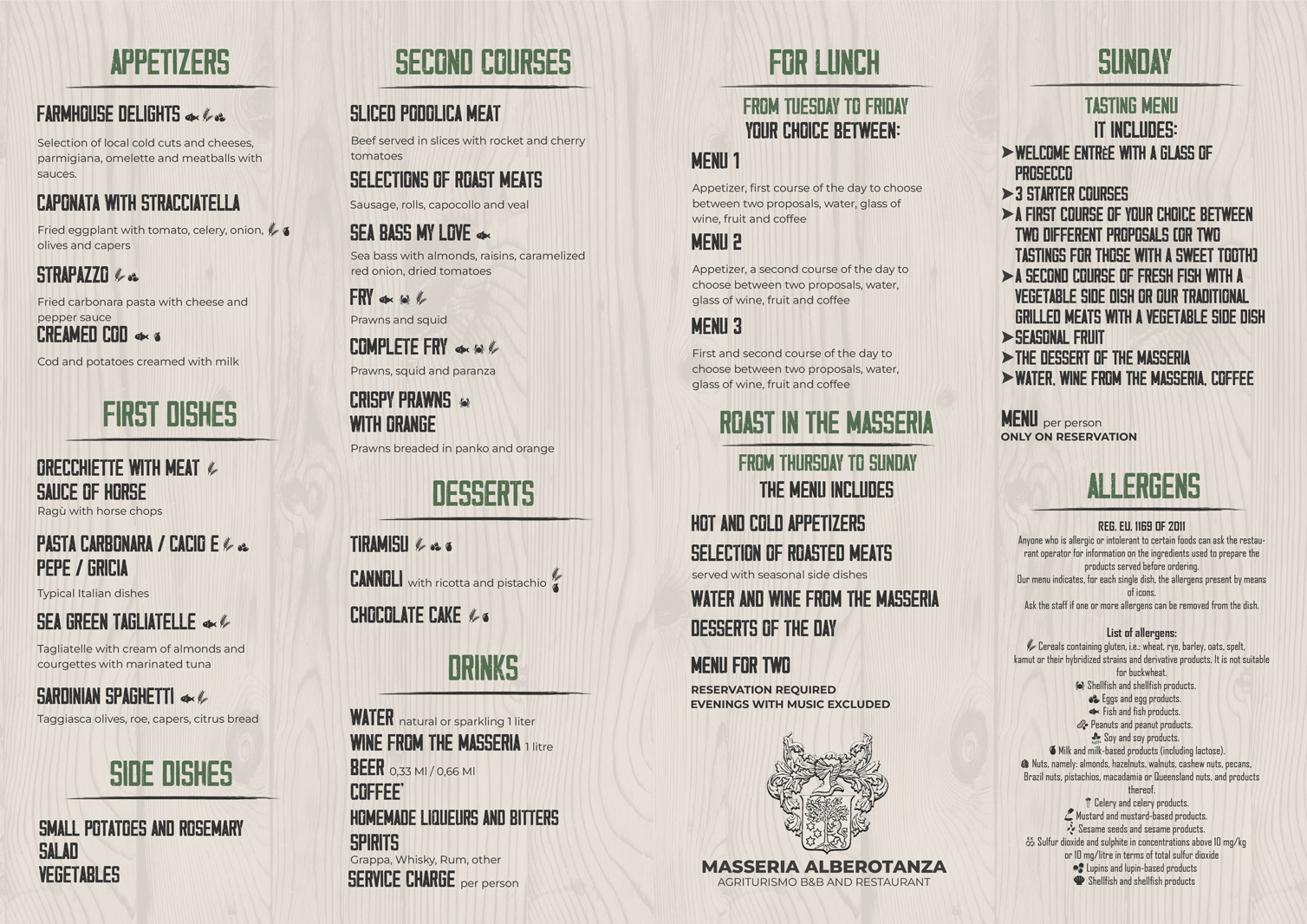 TO BOOK CONTACT US NOW: