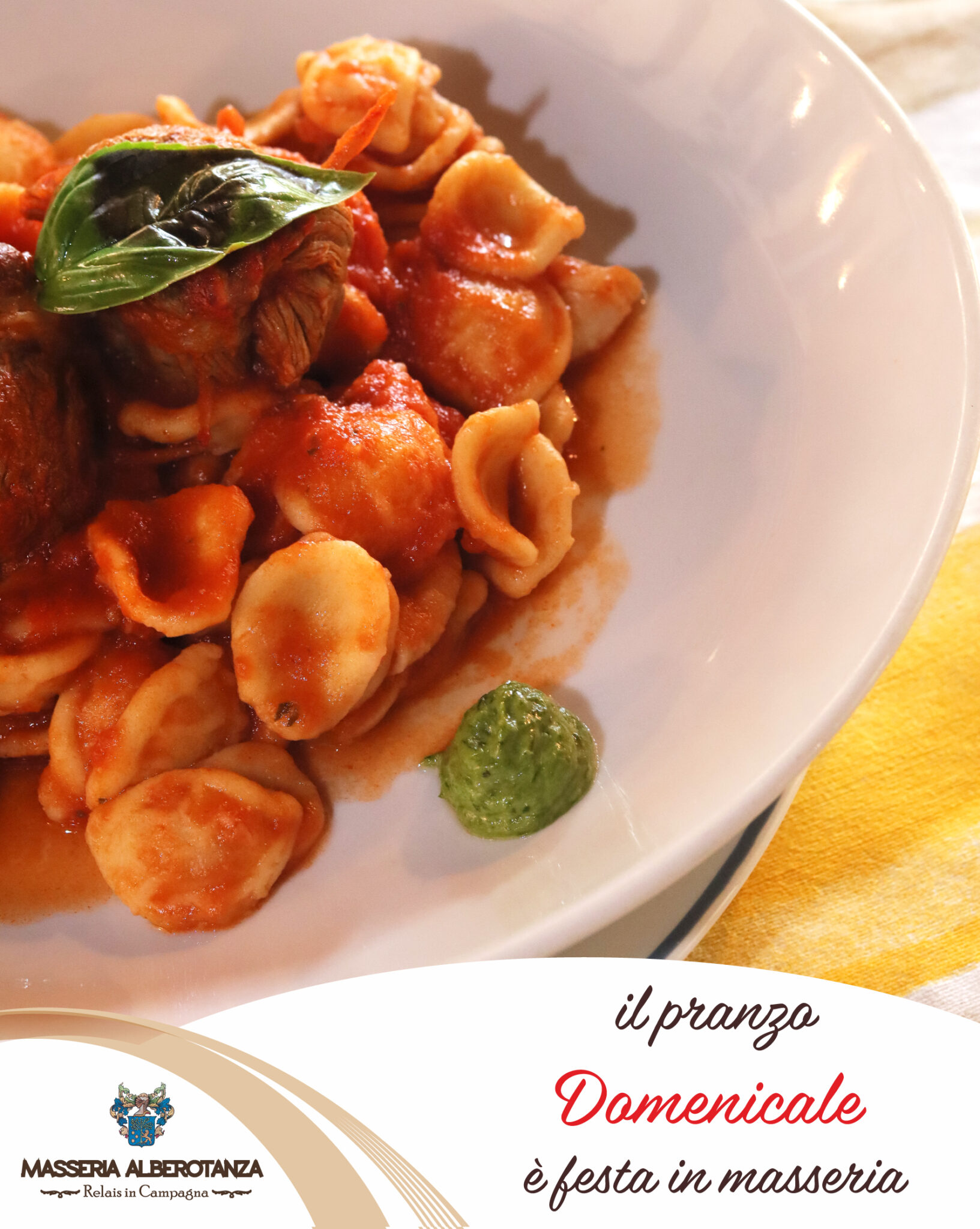 Sunday lunch on Sunday 15 October 2023
This is the perfect time to enjoy a delicious Sunday in the open air at the Masseria Alberotanza in the province of Bari, savoring the best dishes of our cuisine at a special price.
Book your table now and join us for an unforgettable gastronomic experience. Places are limited, so hurry!
For reservations and information, call +39 3337845113. We are waiting for you!
#MasseriaAlberotanza#SundayMenu#PugliesiFlavours#SpecialOffer
Menu Sunday 10/15/2023
Dear friends of the Agriturismo Masseria Alberotanza – B&B and Restaurant in Conversano, we are pleased to present our extraordinary Sunday menu for 10/15/2023!
Here's what awaits you:
APPETIZERS
Fritters with sauces and focaccia from the Masseria
Sliced courgettes on a bed of broad beans
Parmigiana on a bed of rocket and stracciatella
Mortadella cutlets
FIRST
Ragù with Bari-style beef chops
SECOND
Mixed roast
DESSERT
Softest Heart Chocolate Pie
DRINKS
Masseria wine (1/4 liter per person)
Waterfall
Caffè
Amari della Masseria
Costs:
Adults: €35.00 per person
Children's menu: €25.00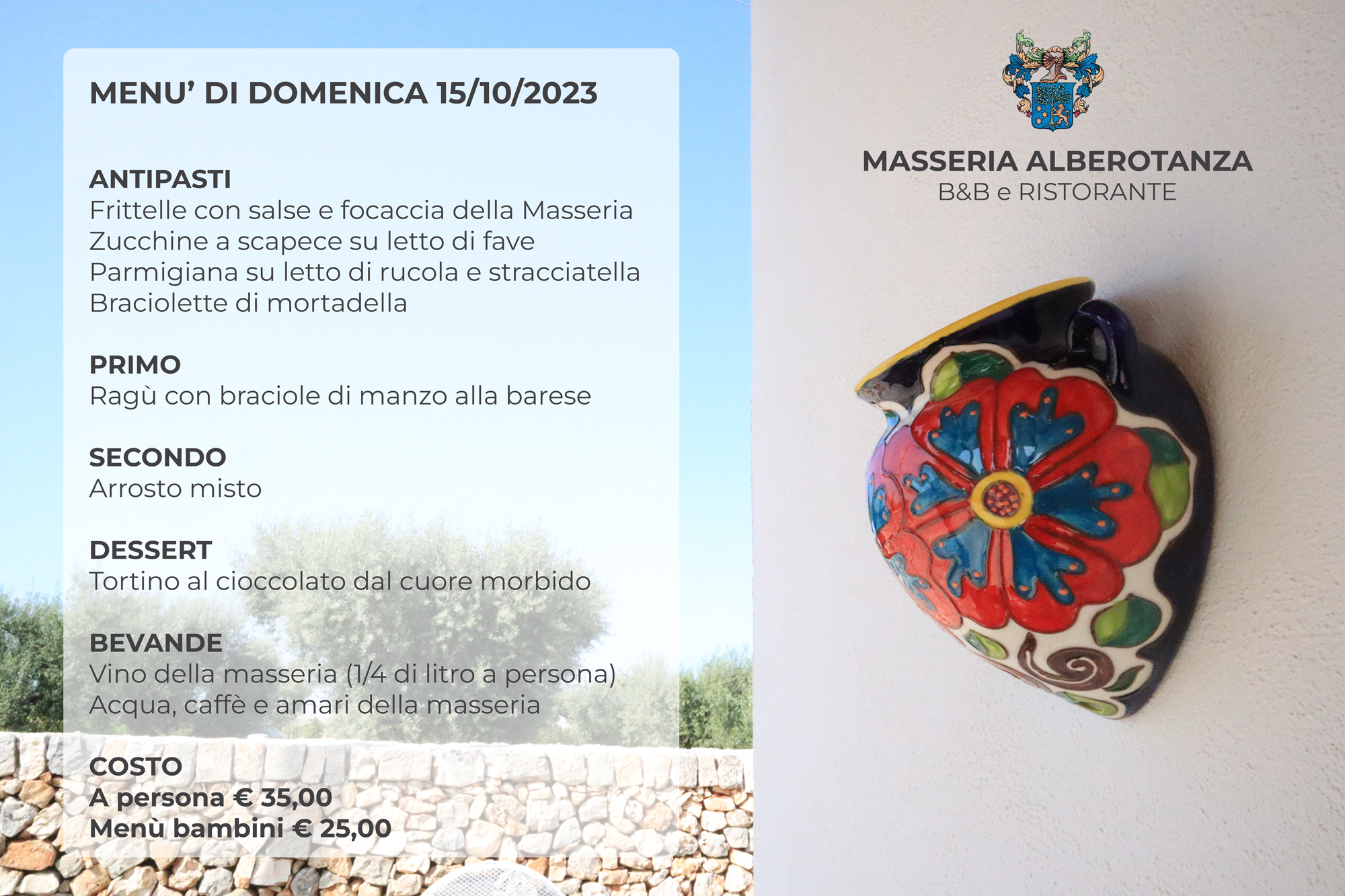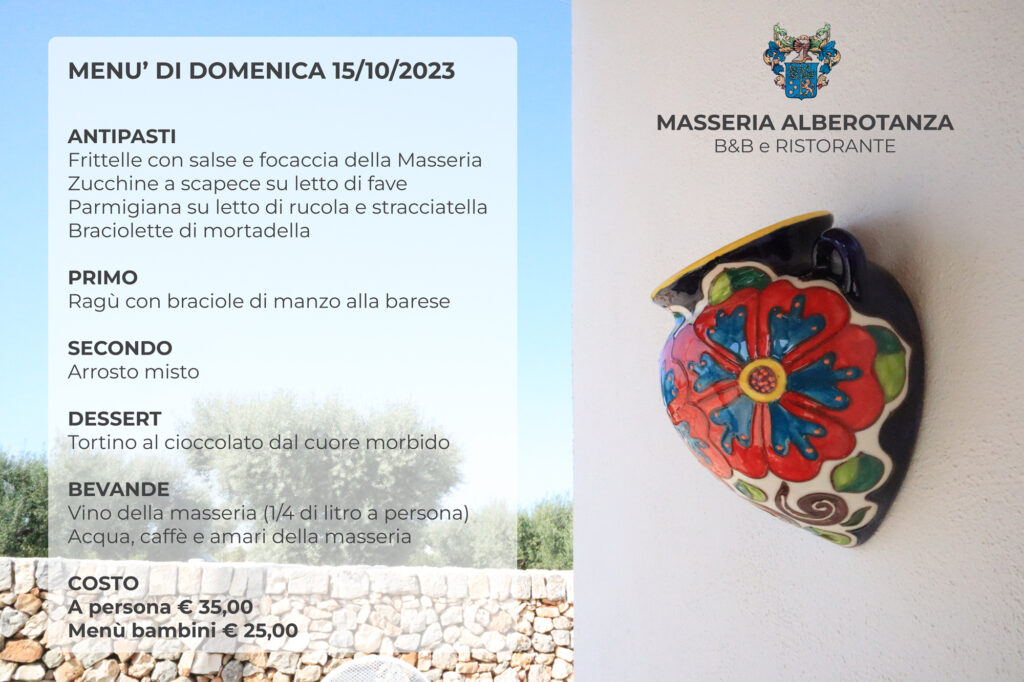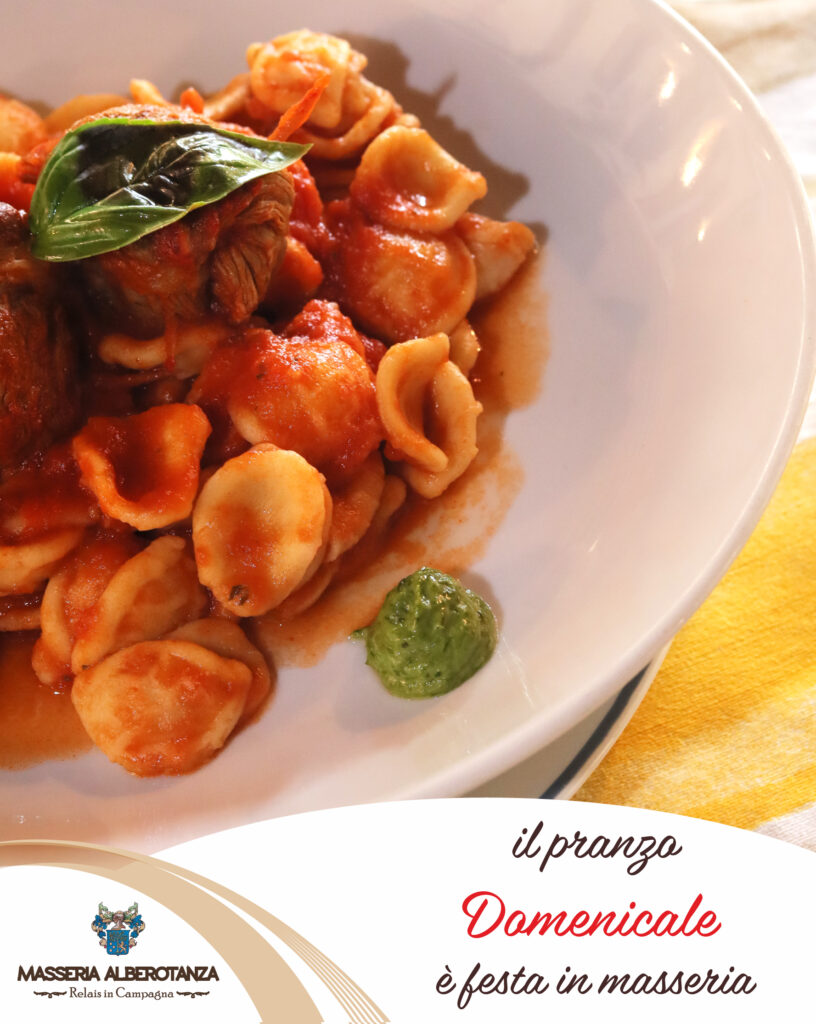 RELATED ARTICLES
---
---
[wpseo_address id="0″ hide_name="false" hide_address="false" oneline="false" show_state="true" show_country="false" show_phone="true" show_phone_2="true" show_fax="true" show_email="true" show_url="false" show_vat="false" show_tax="false" show_coc="false" show_price_range="false" show_logo="false" show_opening_hours="false" hide_closed="false"]