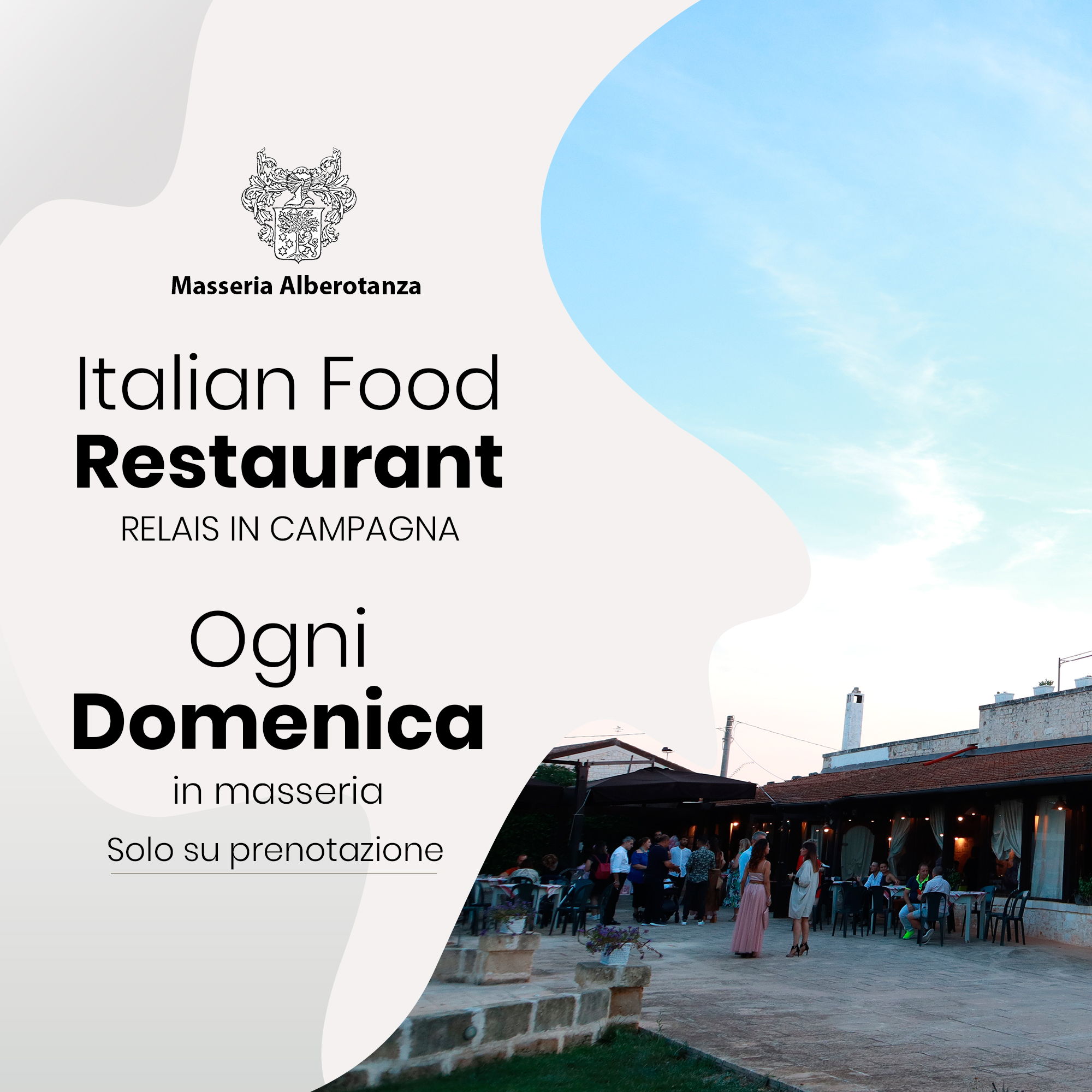 🌟 SUNDAY LUNCHES AND DINNERS AT MASSERIA ALBEROTANZA 🌟
Discover the charm of our Sunday lunches and dinners at Masseria Alberotanza, in Conversano in the province of Bari. A la carte menu and fixed price tasting menu, all inclusive!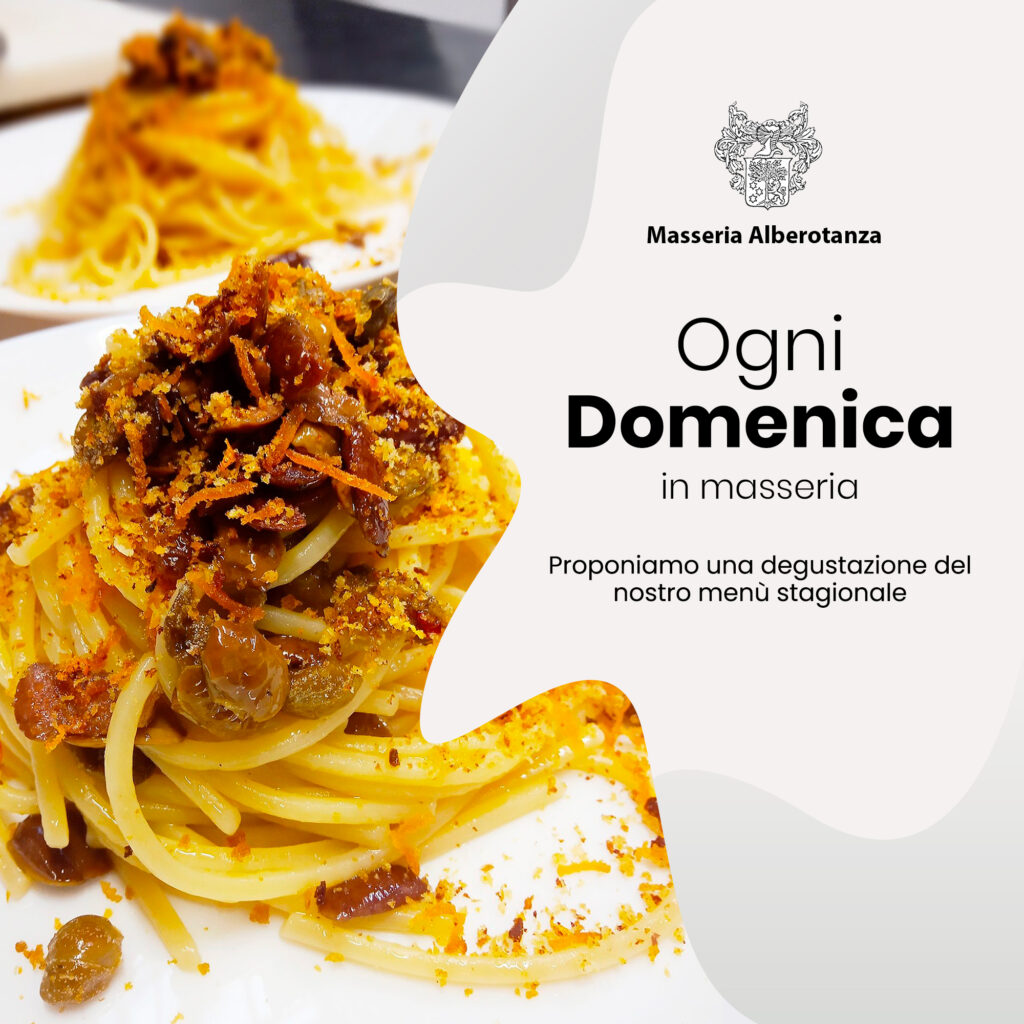 🍽️ PAPER MENU: Delicious dishes with fresh and high quality ingredients, homemade pasta, meat, fish and artisan desserts.
.
🍴 TASTING MENU: Complete experience with a sequence of refined dishes.
💰 ALL INCLUSIVE PRICE: No additional costs, everything included in the tasting.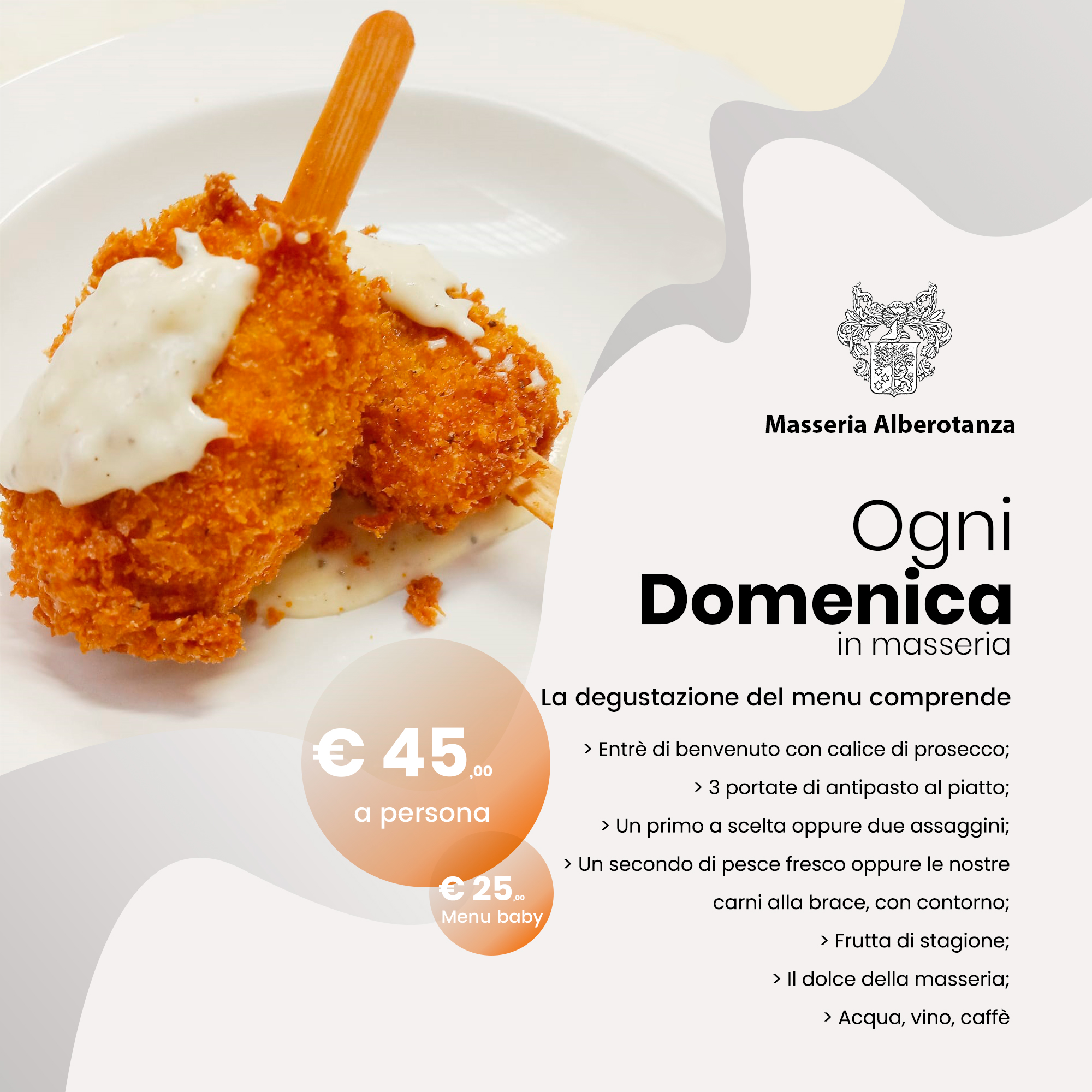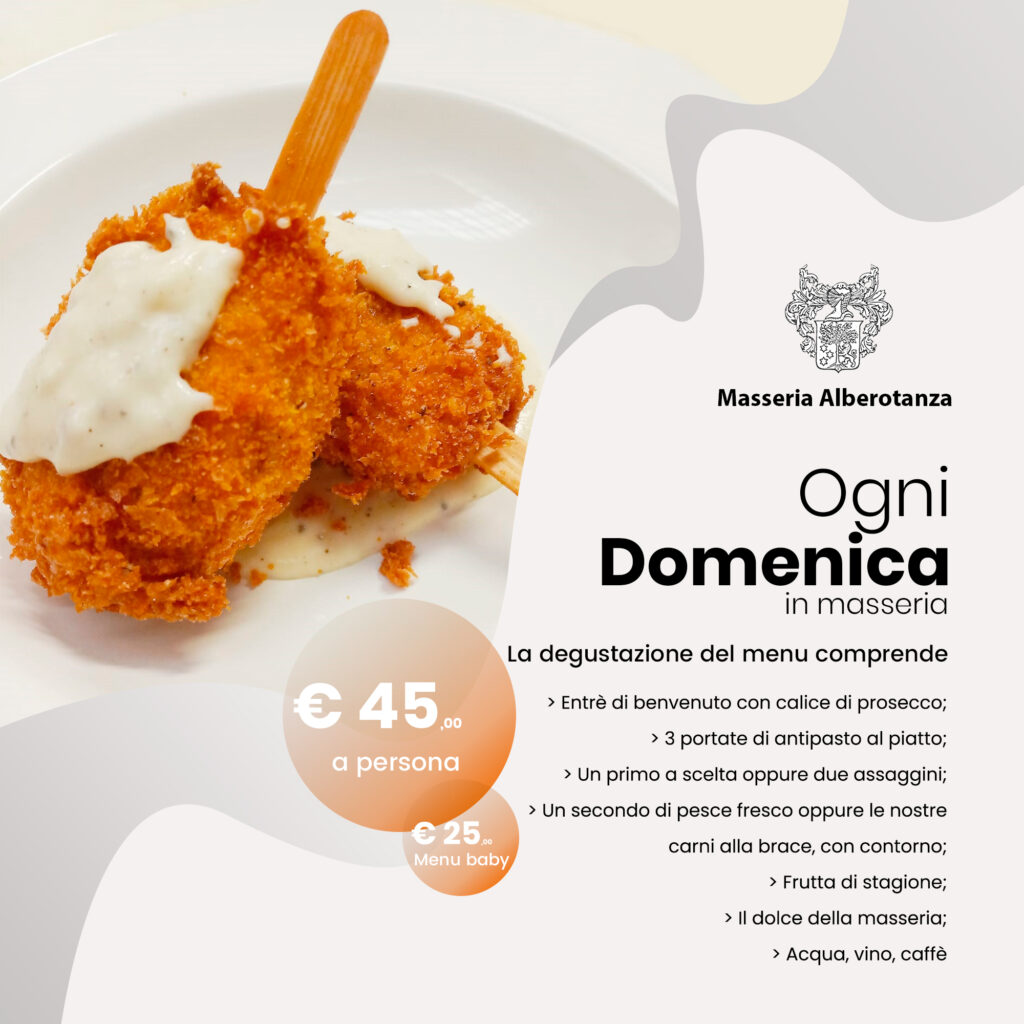 📞BOOKING:Click the button below to contact us and book your table.
Live an unforgettable culinary experience at Masseria Alberotanza. Book now for Sunday lunches and dinners with à la carte and tasting menus at a fixed price, all inclusive! 🍽️🍷✨
TO BOOK CONTACT US NOW: